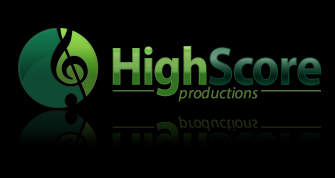 Casting VO talent for the Harry Potter video game, Hugh Edwards from High Score Productions!
Part 1 of 3 on LTVO
Introducing Hugh Edwards from the UK company HighScore Productions. Hugh joins LoveThatRebecca to discuss working on VO for games, sharing highlights finding VO talent for the Harry Potter game as well as how VO talent need to reconsider demo / show reels for gaming.  Learn more at www.high-score.co.uk and www.gravyforthebrain.com.
High Score Productions has a long-standing track record in the broadcast industry, ranging from television work, commercial work, documentaries, voiceover in games and more. High Score specialises in running voiceover (and more) for games with a fully project-managed approach to voiceover projects including the following: Scriptwriting , Casting , Recording, Voice Directing, Post Production, Quality Assurance,  Localisation. High score has excellent links to professional voice talent globally, from A-list to working professionals.
Love That VoiceOver is a podcast showcasing in-depth interviews unveiling the personalities and projects behind the mic.  Every interview is a fresh perspective on the art and artistry behind the microphone....
VO artist LoveThatRebecca, aka Rebecca Haugh, is your host and producer of Love That VoiceOver. Rebecca also honors voiceover improv with LoveThatImprovVO.com
Connect on Twitter @LoveThatVO, on FaceBook page Love That Voiceover, plus LoveThatVoiceover.com.